I get this question  from everyday queries with everything people are skeptical about "what's in it for me", second to, "it's a pyramid scheme" and "how do you make your money", not forgetting that orsum one, "how much money have you made"
So here is a true account by one of my Mentors Jay Kubassek, co-founder of Six Figure Mentors, with the proven strategy that got him the freedom and success he desired. Now he is teaching 1,000's of people including myself around the world how we too, can follow in his footsteps for the same life changing reward.
Like so many, 'hardship to happiness' stories, it all seems familiar that they tell it to entice you into their money making web, but who am I to argue with this one, when I myself am in search of the same happiness and freedom. 
So Making The Break is the key to so many peoples successes and demise. Finding the right product, the right idea, the right system, the right entrepreneur, the right way and the right time, the list goes on….. and it all comes down to this…..
….what is your dream and how bad do you want it….. 'Living the Laptop Lifestyle Making Your Break'
I speak to so many people of what I am doing, and they all have that look of skepticism and snigger behind their eyes. I just acknowledge their intelligence to keep doing what they are doing, and I also remind them that successful entrepreneurs are from all walks of life….
a poor man becomes a millionaire
an uneducated man becomes free
a broken up, unemployed man finds a way and succeeds
down and out men and women, are changing their lives
people who were homeless and penniless are living rich 
Then there is the added statement….."not all rich people are happy" ….well, would you rather be unhappy rich or unhappy poor. I know which one I'd rather be. 
Today, successful entrepreneurs are using the power of the internet to reach out to people and teach them how to change their lives and be happy.
So here he is, telling his story…..I found it inspirational to share.
The proven strategy that I personally used…..by Jay Kubassek.
Building a new reality (Digital Life) on top of an old foundation rarely works.
These are the exact resources that I use to prepare for and create my daily, weekly, quarterly and yearly blueprints. If you're an open minded person who is eager to learn and grow, this will come easily and naturally for you.
Back in early 2004, my personal mentor referred me to a book with the world's most cheesy title: "How to Get Lots of Money for Anything – Fast". My initial reaction was, "Show me the money, and then I'll believe it." He insisted that I read it, asking me to trust him.
I have to tell you, in all the years I've been in business since then, if there is one resource I find myself recommending to everyone who asks about my success —it is this book and the  "Science of Getting Rich"
Adopting the strategies in this book made the single largest impact on my personal business to date. I purchased the book online, February 15, 2004 and read the first half of the book casually. You know what I mean — reading something, but not really taking it all in-just reading it, to read it.
Then I realized, just reading this book was not going to cut it. I had to apply the principles diligently and accurately. I couldn't treat it like a homework assignment if I wanted to impact my future. I had to take the information from concept form and really work it into my psyche in order to shift the way I was thinking — permanently. Ever do this with a great book?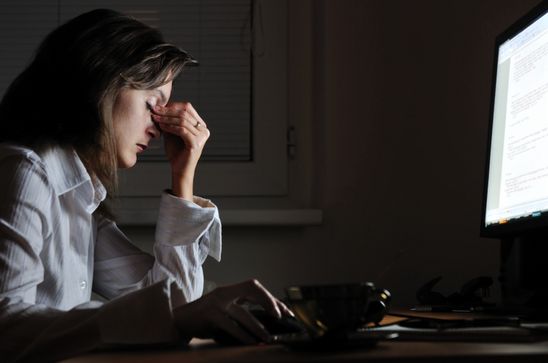 I went back and worked my way through the exercises – what Stuart calls "cybernetic transposition" and was able to create some amazing results. Keep in mind, I had zero experience prior to this and was barely computer literate when I started.
I had also been struggling as an online marketer for about three years up to this point. Here is my progress timeline after reading this book.
2 months later, I found a top tier direct sales company and signed up as one of their independent affiliates.
5 months later (6/21/04), I quit my day job after replacing my income online
8 months later I came in 2nd place in a sales contest and won a big screen TV
10 months later I created a meta-story with a target of generating 100 leads a
week, for under $5 per lead, and converting 2.75% of them to a $1500+ 'top-tier'
product.
13 months later (Jan '05) I had my first $100K month ($103,715.50 in commissions earned, to be exact!)
15 months later I bought my first house and paid 20% down in cash (l installed a Japanese water garden with fountains and pimped my garage:)
24 months later (June '06) I was averaging $50,000 a month in commissions online.
Of course I don't expect you to be naive enough to believe that reading this one book did all this for me. What this book did do, was open up a whole new world of possibility for me by changing the program that was running 24/7 in the background of my mind.
It expanded my perceptions of what I believed to be possible for myself.
It eliminated my 'deservability' issues. "I'm not good enough, I can't do this, Who am I to be wealthy and successful?"
It was a lot of hard work and many failures, but those things brought me to where I am today. I am a new being-in the way that I think, and who l am.
This book helped me to think differently than I did in the past, and that was my key in breaking through and creating a successful business.
Nowadays I get to travel around the world and help people like you create an Internet lifestyle. I have met some amazing people – hopefully you at some point! I've even been able to pursue passions outside of my business: like filmmaking, writing a book, and Baja racing.
All of these accomplishments are an indirect result of learning to focus my energy and eliminate doubts by using the exact techniques I learned from Stuart.
How the process works…
I am a product of this work, thus my belief in it is strong.
As you work through the Basic Achievement process below, your brain will slowly create new synaptic connections, or patterns. It will literally rewrite itself at a subconscious level. Eventually, these new brain pattems will sponsor new and different thoughts than you've ever had before – thoughts that are in alignment with the meta-story you've created.
This new program will eventually replace the old programming and you will literally be thinking and acting like a different person; you'll be thinking and acting like someone who already has the end result you are seeking.
Thus, it's only reasonable to believe that if you think and act consistently like someone who already earns $200,000 a year for example, it's only a matter of time before you are earning $200,000 a year, yourself.
Me Nik Nekeare: …..and there we have it. No matter what, there is only one way to success and changing our lives…. HARD WORK.
Consistent Focus Hard Work On A Daily Basis, Creating Habit To Change Our Lives.  
Nothing is easy otherwise everybody would be succeeding. Grasp hard work because there is no other way. May not be now or sooner, but never give up on the idea that you have to dig hard within yourself to find…. Hard Work is your new name and you must adopt it. 
DREAM BIG AND NEVER GIVE UP ON IT…….WORK HARD FOR YOUR MILLION DOLLAR BUSINESS.
A million dollar business is not achieved with a $100 mindset. The problem with aiming low is that some people actually hit it, so aim for the stars because if you miss it you're in the universe where anything is possible.
Find out how I am learning and achieving so much from Six Figure Mentors, by making the choice to change my life and listen to Jay Kubassek and Stuart Ross, whose determination and hard work to helping ordinary people succeed in finding their inner strengths and beliefs that anything is possible, has changed me.
There are many other great groups out there, but I am happy I found this one. Two down to earth people whose desire is to teach me how to work hard and change my life.
HERE IS A FREE 7 DAY VIDEO SERIES ……of Stuart and Jay explaining how to do online business the right way. With so many scams and hype about making money, people are sick of being misled with alot of online business opportunities.
So make a choice by watching my FREE 7 DAY VIDEO SERIES and decide if this is the one for you. Reach out to me and I will explain more with you.
Click on the banner below and fill in your name and email so I know where to send the videos to.
[CONTACT_FORM_TO_EMAIL]